Improving Your Business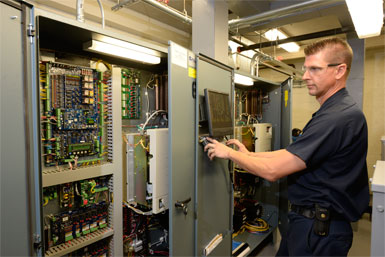 Warfield & Sanford's maintenance program is one of the most comprehensive in the area. Many companies respond to higher operating costs by scheduling less frequent and shorter maintenance visits.  We believe in keeping the workload of our technicians manageable, allowing for visits that are more frequent. We provide the consistent maintenance and the attention to detail necessary to keep your equipment running safely and smoothly, reducing your elevator shut downs.
Our warehouse has one of the largest parts inventories in the area and with service personnel on-call around the clock, we are able to respond to emergencies with the urgency necessary to resolve any situation.